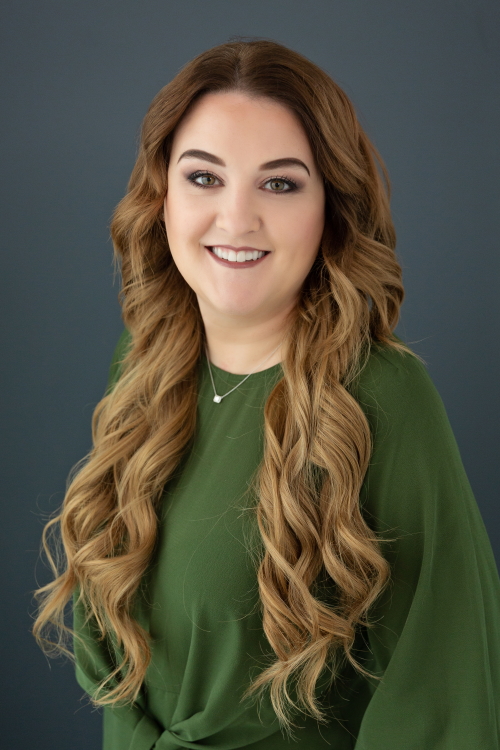 Rene' Holt, DVM
Veterinarian/Owner
Dr. Rene' Holt has always had a love for animals, especially the exotic ones! She grew up in rural Mississippi and was always surrounded by her family pets which included dogs, cats, horses, sugar gliders, and even a raccoon. There wasn't a time where she didn't want to grow up to be a veterinarian. She has always had a true compassion for all animals.
Dr. Holt received her Animal and Dairy Science degree from Mississippi State University and from there she continued at Mississippi State and received her Doctorate of Veterinary Medicine in 2011. She moved to the Huntsville area with her husband, Michael, after graduation and has been practicing in the area ever since. Dr. Holt has 4 children to whom she has passed down her love of animals to.
Dr. Holt has special interests in internal medicine, soft tissue surgery, and exotic medicine. She currently has 3 cats, Nora, Jon Snow & Declan, 1 dog, Félicie, a ferret named Otter, and a very spoiled Cockatoo named Harlow. In her spare time, Dr. Holt loves spending time with her family and planning parties.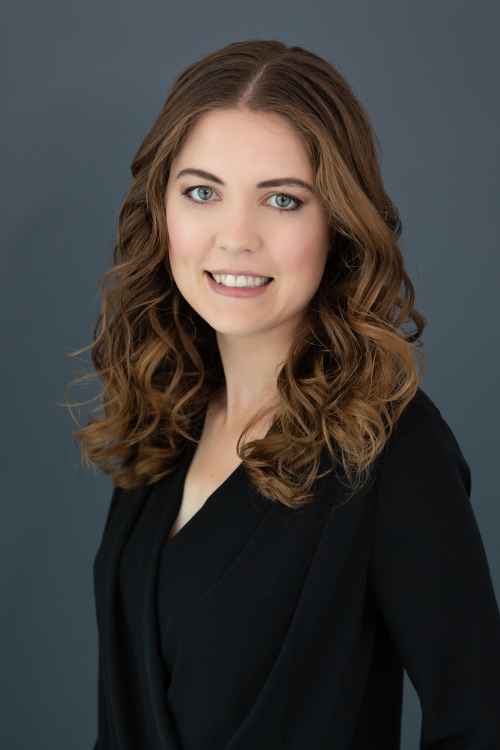 Deanna Van Camp, DVM
Associate Veterinarian
Dr. Van Camp grew up in central Illinois and she knew from a young age she wanted to be a vet. She grew up around a variety of animals and had the opportunity to travel all over the world. She was an active volunteer with her local zoo until going to college.
Dr. Van Camp received her undergraduate degree in Biochemistry with a minor in Mathematics from the University of Evansville in Evansville Indiana. She went on to Purdue University where she earned her Doctorate in Veterinary Medicine. While at Purdue she had additional training with the Belize Wildlife and Referral Clinic, Fort Wayne Zoo, and Chicago Exotic Animal Hospital.
After graduation she moved to Tupelo, Mississippi with her husband and practiced at a small animal clinic for 4 years. In 2021 she moved to the Madison area and joined the Rocket City Veterinary Service team. She currently splits her time between the hospital and the mobile service.
In her spare time she is an avid gardener and quilter. She also enjoys time with her husband, son and many pets including 3 dogs, 3 cats, 2 crested geckos, fire skin, king snake, dart frogs, and 2 chameleons.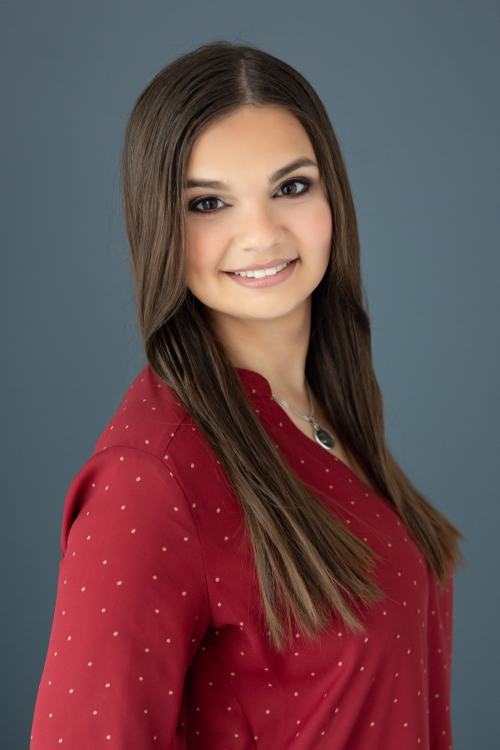 Madison Martin, DVM
Associate Veterinarian
Dr. Madison Martin is excited to be practicing her passion in her hometown. Dr. Martin was raised right here in the Rocket City since she was 5 years old. Even from a young age it was clear that she had great compassion for animals of all kinds, including a brown recluse she once caught and tried to keep as a pet. Dr. Martin's first official furry companion was a ferret named Pooky who she quickly realized needed more friends in the form of 2 more ferrets! Dr. Martin's interest in animal care only grew with her as she spent more and more time out at the barn with her horse, Pogo.
Dr. Martin graduated with a Bachelor of Science in Animal Science from the College of Agriculture at Auburn University before continuing her education at Kansas State University where she earned her Doctorate of Veterinary Medicine. During her time in school, Dr. Martin became fascinated with exotic animal medicine as she oversaw the College's Herpetarium and volunteering within the Exotic Animal Department. Since graduating, Dr. Martin has moved back to be closer with her family and put down her own roots.
Dr. Martin now has special interest in exotic companion animal medicine and surgery. She is currently the Exotic After-Hours Veterinarian for the Rocket City Veterinary team. In her free-time Dr. Martin prefers to read, play video games, and snuggle with her dog, Eowyn. Of all the animals she works with, rats are probably her absolute favorite patients!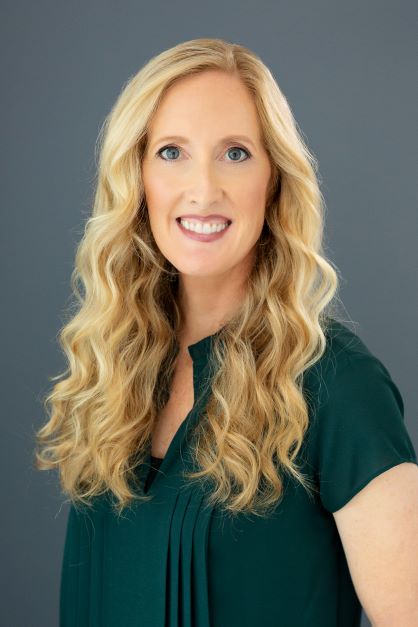 Molly Shirley, DVM
Associate Veterinarian
Dr. Shirley is a Kansas Native who grew up in the suburbs of Kansas City. For undergraduate, she attended the University of Kansas and received a Bachelor of Science in Biology with an emphasis in Genetics. After graduation, she decided to combine her love of animals and her interest in science and medicine by pursuing a Doctorate of Veterinary Medicine. She attended the School of Veterinary Medicine at Kansas State University where she graduated Magna Cum Laude in 2002. Shortly after graduation, she moved to Redding, California to complete an internship in Small Animal Medicine and Surgery.
Dr. Shirley spent several years in Lexington, South Carolina prior to settling in Huntsville in 2010. She has a special interest in Internal Medicine, Dermatology and Radiology/ultrasound. In her spare time she enjoys traveling, baking, reading, fitness and watching her son play baseball. She shares her home with her husband, son and their 4 dogs.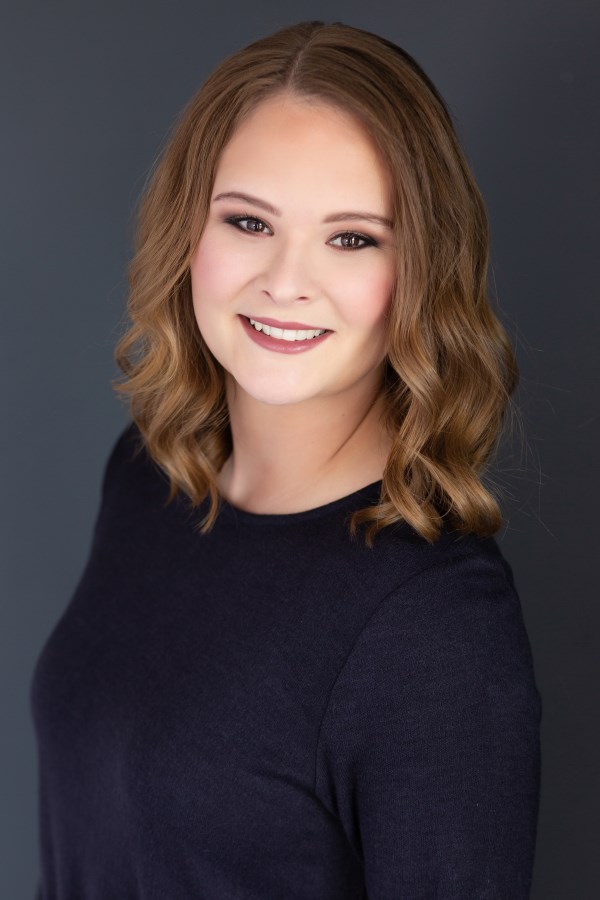 Jenny Markle
Office Manager
Jenny has been working in veterinary medicine since 2007. She has held a position in all aspects of a veterinary hospital, but most of her career has been as a veterinary assistant. She has an Associates in Applied Science Degree in Veterinary Technology from Jefferson State Community College. In 2018 she joined Rocket City Mobile Vet and has since moved into the position of Practice Manager.
Jenny grew up on a farm and has had a passion for animals her entire life. She currently has 4 animals of her own, all of whom are rescues – Sallie (a Cocker Spaniel) who has been her best friend and companion since 2012, Cricket (a Shih-Tzu), Walter (a Siamese), and Pocket (a Hedgehog).
She loves to read and has discovered a love of plants. In her free time, she loves to spend time with her family, which includes her husband, Michael, and her son, Lincoln.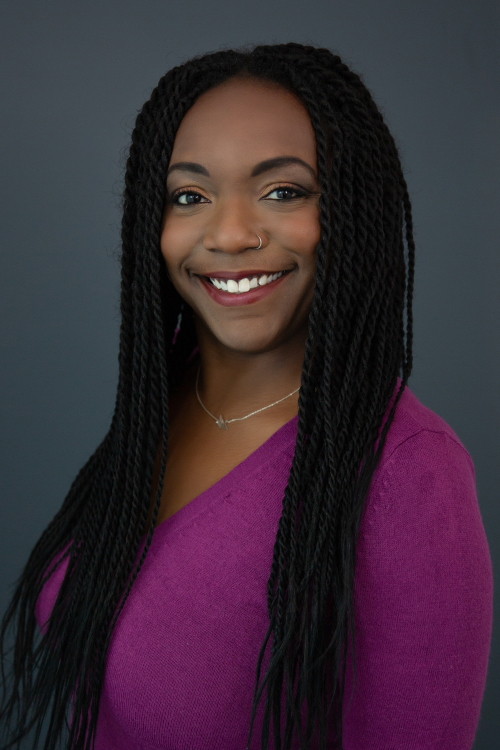 Sakeya Ford
Receptionist
Sakeya joined Rocket City Veterinary Services in April 2021 with no previous experience but as excelled over the last year and a half in her role as receptionist and mobile scheduler.
Sakaya is married and has 2 beautiful children. Their family has a spoiled Dalmatian named Yoda.
In Sakeya's free time, she enjoys reading, making tik-tok videos, playing video games, binging tv shows, cooking, going to the movies, and spending time with my family.
Sakeya is happy to be a part of our team because veterinary medicine is a field that she always wanted to pursue due to her love of animals.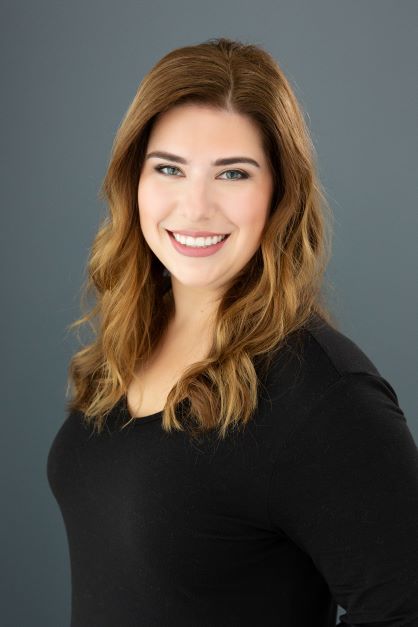 Elizabeth Nagy, LVT
Licensed Veterinary Technician 
Elizabeth has been in the veterinary field since 2004. She was born and raised in Michigan, but moved to Alabama in 2007, and then to Kansas in 2009. While living in Kansas she obtained her Associate's degree in Veterinary Technology and in 2012 she moved back to Alabama where she completed the
requirements to become a Licensed Veterinary Technician. She shares her home with her fiancé, 2 dogs, 2 frogs and numerous fish. In her spare time she enjoys reading, spending time with family and friends, and in the summer she can often be found out on the river boating or kayaking.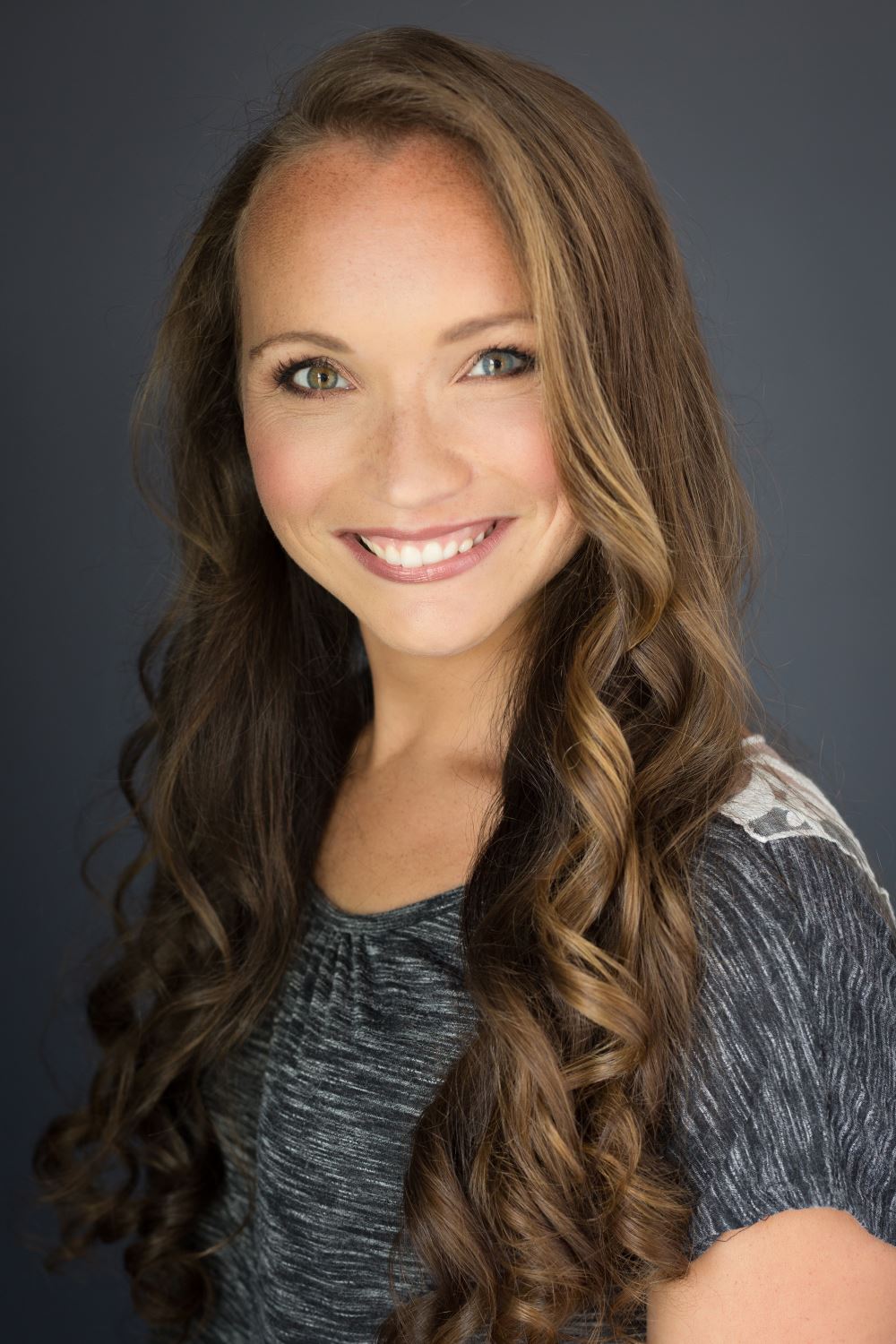 Tessia Sammons
Veterinary Assistant
Tessia has been in the veterinary field since 2002 and has been a veterinary assistant for 6 years. Tessia was raised in Tennessee and has lived in this area her entire life. When Tessia isn't working, she is caring for her 18 animals which includes dogs, cats, horses, and a steer.
She also spends her time riding horses and barrel racing.  Above all, she loves spending time with her family, including her husband, Joe, and daughter, Written.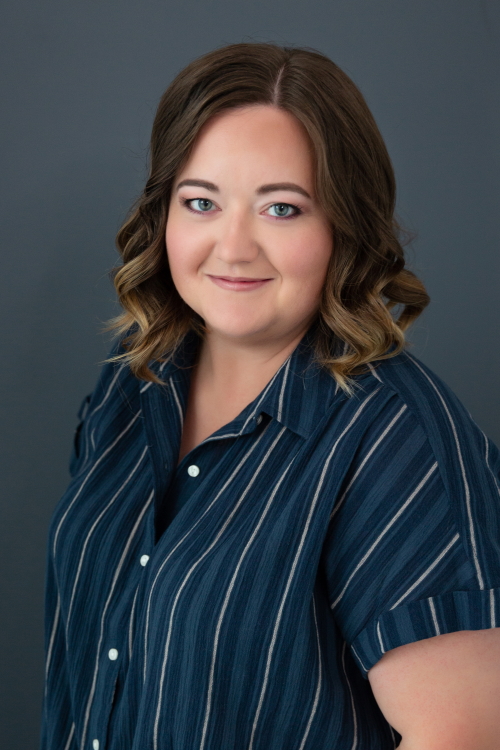 Jackie Harris
Veterinary Assistant
Jackie has been in the veterinary field since 2011 and has spent most of her career as a veterinary assistant. Since joining Rocket City Veterinary Services, she has taken on the role a lead clinic technician assistant.
Growing up, Jackie always had a passion for making a difference in the lives of animals and the people who love them! Her interests include educating clients, dentistry, and working with exotics.
Jackie and her fiancée, Cheyenne, have 5 dogs, 2 cats, and 2 bearded dragons. In her free time, she enjoys playing basketball, fishing, and watching Auburn football.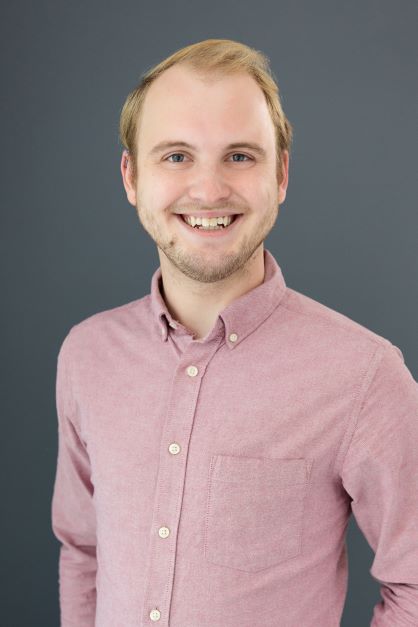 Adam Carter
Veterinary Assistant
Adam joined Rocket City Veterinary Services in March of 2022 but has been in the veterinary field since 2016.
Adam grew up in Jupiter, Florida and moved to Huntsville, Alabama in 2007.
He has a variety of exotics, two dogs (Pepper and Sasha), and three cats (Garnet, Maurice, and Eleanor).
His hobbies include hiking and playing the piano. His passion at work is emergency and critical care, and client education.